The prisoners in the brazil prison are offered the Holy Medicine of Holy and Divine Mother Ayahuasca for 'Healing' and recovery on their way to redemption. The response has been life-changing for prisoners who often felt they were trash of the society. With the touch of Holy and Divine Mother Ayahuasca, they feel 'healed', recovered, and ready to take on life!
Mental health workers took the initiative as an attempt to ease pressure on Brazil Prisons. They hoped the experience will help prisoners recover from deeply-rooted emotional traumas. The prisons in Brazil are in shambles, with unsanitary living conditions – to them this was an attempt for a true respite.
Dr. Charles S. Grob, Professor of psychiatry at the U.C.L.A. School of Medicine who has conducted extensive studies said "It's certainly novel among prisoners, but Ayahuasca has great potential because under optimal conditions, it can produce a transformative experience in a person".
He also cautioned that there were risks for people being with antipsychotic medications or if drugs like cocaine or methamphetamine are taken before consuming the Holy Medicine, which could be dangerous for them. Dr. Grob said "That would be a disaster, because the individual could have a hypertensive reaction leading to a stroke."
However, the supervisors of the prison ensured that the Holy Medicine is taken under supervision in a nearby Church of Santo Daime where therapists, as well as prison guards often consume together. "This is how it should be. It's gratifying to know that we can sit here in the forest, drink our Daime, sing our hymns, exist in peace." said Virgílio Siqueira, 55, a guard at the prison. Darci Altair Santos da Silva, 43, a construction worker and a prisoner serving 13 years for sexual abuse said "We are considered the trash of Brazil, but this place accepts us. I know what I did was cruel. The ["Ayahuasca"] tea helped me reflect on this fact, on the possibility that one day I can find redemption."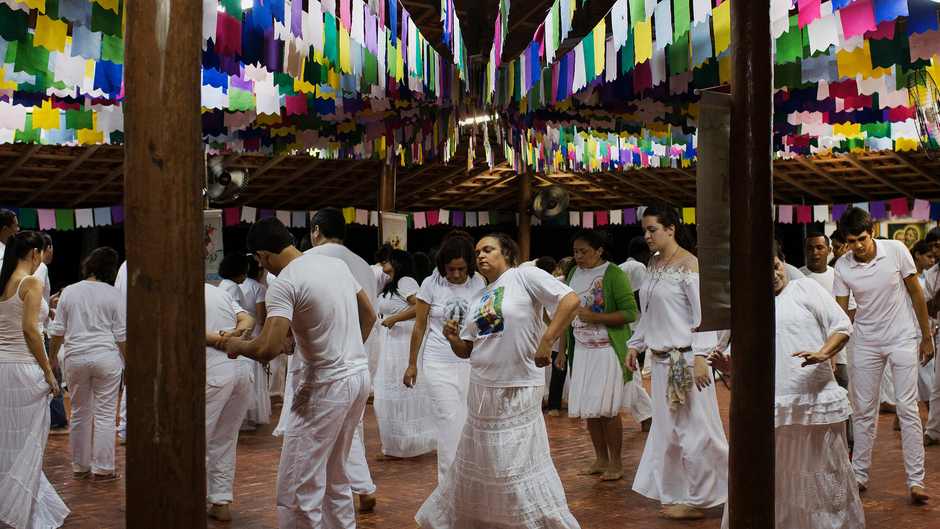 "I'm finally realizing I was on the wrong path in this life. Each experience helps me communicate with my victim to beg for forgiveness," said said Celmiro de Almeida, 36, who is serving a sentence for homicide. Mr. de Almeida has taken the Holy Medicine nearly 20 times at the sanctuary during Sacred Ceremonies there.
References